N3C's youth climbing programs give kids an opportunity to improve their climbing by working with skilled instructors each week. Through a variety of age-appropriate games, drills, and activities, the climbers will learn climbing and rope-working skills as well as cooperation, teamwork, and critical thinking.
Enrollment is rolling – students can join anytime.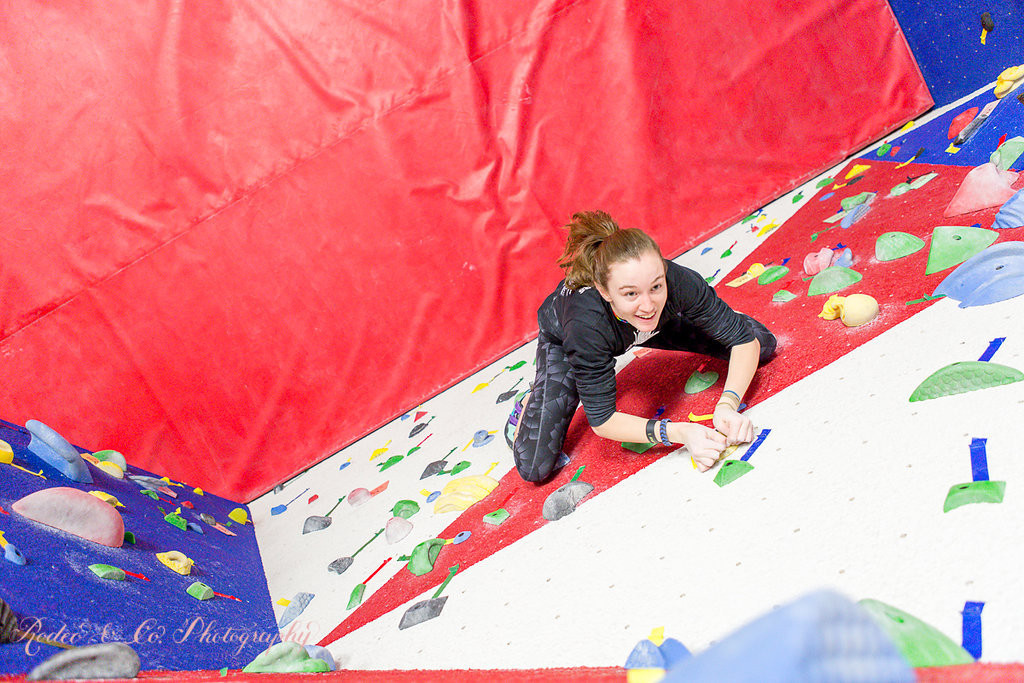 N3C offers the following classes:
Top Knots
(Grades 7+ & dedicated competitors)
Thursdays from 5pm to 7pm
Tuition:

Monthly Recurring Enrollment: $75 per month*
1 month prepaid: $90

Drop-in rate: $30
Rock Stars
(Grades 3-6)
Current September Schedule:

Thursday from 5:00pm to 6:30pm

Starting in October (if there is enough interest):

Wednesdays from 3:00pm to 4:30pm
Thursdays from 3:00pm to 4:30pm
Thursdays from 5:00pm to 6:30pm

Tuition:

Monthly Recurring Enrollment: $65 per month*
1 month prepaid: $80

Drop-in rate: $25
Private Coaching
$20 for half hour;
$30 for full hour
$100 for 4 full hour lessons
$120 for 8 half hour lessons
Note: private lessons do not include rental gear or pass to gym.
Tuition for all Classes Includes:
Weekly class with skilled instructors
N3C membership for climbing anytime outside of classes
Gear rentals
COVID Notes:
We are working hard to minimize the risk of COVID-19 transmission to any of our guests, including during our youth programming. We maintain physical distance at all times, ensure all are wearing masks, and follow all of the other protocols that we are applying to all our members and guests (no-touch temperature checks, hand sanitizing, etc.). Please let us know if you have any questions or concerns about our protocols.
Also, please note that we are not currently running our Mighty Mini Climbers class for younger kids (ages younger than 7) during the ongoing pandemic since we have found that it is very difficult to maintain physical distance while teaching the necessary skills to this younger cohort of students.
* All monthly recurring enrollments: first month is pro-rated and require a one-time $35 initiation fee.