Kids are natural climbers, so what could be better than celebrating a birthday at N3C?
Rock Climbing Birthday Parties
Thank you for considering us for your upcoming celebration! We schedule birthday parties year round, however during the winter months (November through April) we are unable to schedule birthday parties before 3pm on Saturdays. 
Party Package
Our birthday party package includes:
1.5 hours of climbing
Gear rentals (climbing shoes and harness)
Dedicated staff to provide climbers with belays
30 minutes in a party room for gifts, cake, etc.

We provide the tables, chairs, and tablecloths. You can further decorate as you like.
Mega Swing
The Mega Swing option is a big swing that covers 2/3 of the rope climbing area! Climbers are hoisted up into the air, then given a push (size of their choosing – small to mega push). They then swing through the gym!
See the video for an example!
Pricing
Up to 10 climbers            $200
Additional climbers        +$15 each
Mega Swing Option         +$50
($50 deposit to hold your reservation, it will be put toward the total price.)
Smaller Birthday Parties
Celebrate your special occasion at N3C with our Open Climb packages! If you don't need the full party package the Open Climb Package gets you everything you need: a day pass, full climbing gear rental, and skilled N3C staff providing belays. Reservations are not required but can be helpful and speeds up the check in process so your group gets climbing faster!
Other Things To Know About N3C Birthday Parties
Everyone who enters the climbing gym needs a waiver, regardless of whether or not they are climbing (even siblings and adults just watching).

It is helpful to have them filled out ahead of time to speed up the check-in process and get everyone climbing faster!

Fill out waiver here.

The party room will be available for you to set up no earlier than 30 minutes prior to your scheduled party. 

To facilitate a smooth check-in process and ensure maximum climbing time, we strongly encourage partygoers to arrive in a timely manner. We recommend within 15 minutes of the official start time.

Please remember that N3C is a separate entity from Evergreen Sports Center – booking a party with N3C does not permit you to use facilities such as gymnastics or the tennis court.
Call 603.838.5300, contact us online, or message us on Facebook for more information or to schedule a party.
Visitor and Liability Release Agreement
All visitors, whether they are climbing or not, must complete a Visitor Agreement. Any visitor under the age of 18 years must have their parent or legal guardian sign their form. For your convenience, we now offer ONLINE WAIVERS!
If you prefer, you can download a copy of it, print it off, sign it, and bring it in. If you do that, please write legibly! We actually do read and transcribe all the information from the form into our customer database. Also, note that the signature space is on the second page.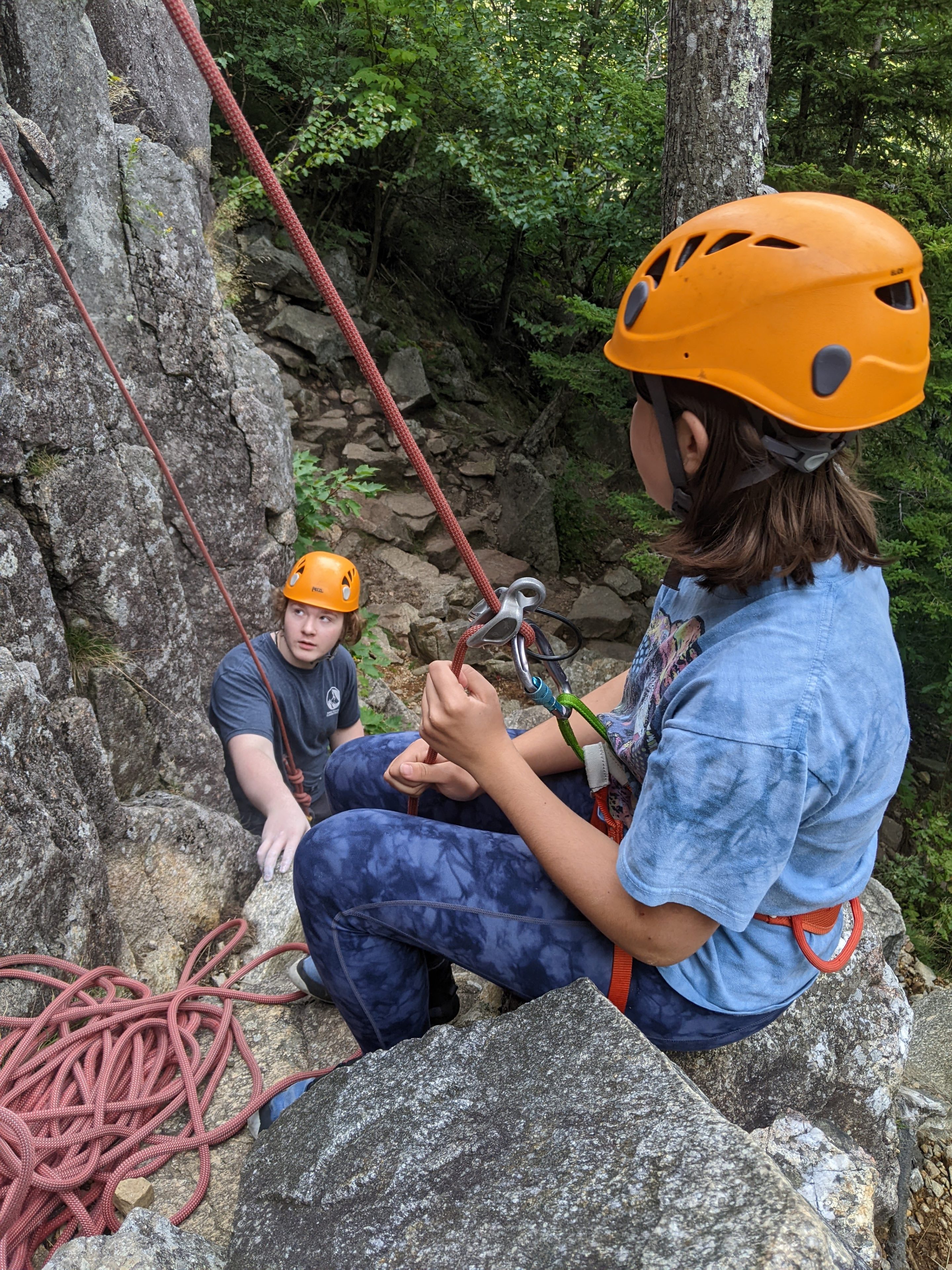 Youth Programs
N3C's youth climbing programs give kids an opportunity to improve their climbing by working with skilled instructors each week. For more information on our Youth Programs click here!
White Mountain Climbing Day Camp
Skilled instructors from N3C work with students to improve their climbing while gaining a life-long appreciation of the region and, perhaps most importantly, having FUN! For more information on our White Mountain Climbing Day Camp click here!
Summer Day Camp
Swimming, gymnastics, rock climbing and more! Join N3C and Evergreen Sports Center for our Summer Day Camp. By the end of each day, even the most energetic kids are happily tuckered out! For more information on our Summer Fun Day Camp click here!
Contact Us
Call 603.838.5300, contact us online or message us on social media if you have any questions!