What is Anybody But Dudes?
Anybody But Dudes ("ABD") are welcoming and supportive sessions for, well, anybody but dudes*! The goal is to meet new climbing partners, build skills, and encourage each other to be awesome.
* Yes, we realize that "anybody but dudes" is a sort of vague statement, but that's kind of the point. People don't fit neatly into perfect little boxes, and we don't want to draw hard lines. The goal is to have inclusive and welcoming meet-ups for all the shes and theys and LGBTQ+ folks out there. If that's you, come climb with us!
** Please note that N3C is OPEN TO ALL to climb during ABD, so, dudes should feel free to come and climb during these times. Just please be respectful of the ABD Group. (It's the same as when we have other coached groups – like our youth climbing teams.)
Anybody But Dudes –  Indoor Sessions
Starting Tuesday (9/26) ABD will return indoors for weekly sessions! These sessions are free with a membership or day pass. 
We will meet from 6pm-8pm on Tuesdays.
An additional session will be added in November.
What Indoor Sessions Look Like
We suggest arriving at 6pm to join our group stretching and engaging conversations, but you can show up whenever! Each week, we kickstart conversations with a silly question, before jumping into bouldering or rope climbing. We will alternate depending on participant preferences. At the end we offer an optional mini workout to wrap up the session.
6pm – 6:15pm
Stretching and Community Conversation
6:15pm – 7:45pm
Bouldering or Rope Climbing
7:45pm – 8pm
Mini Workout (optional)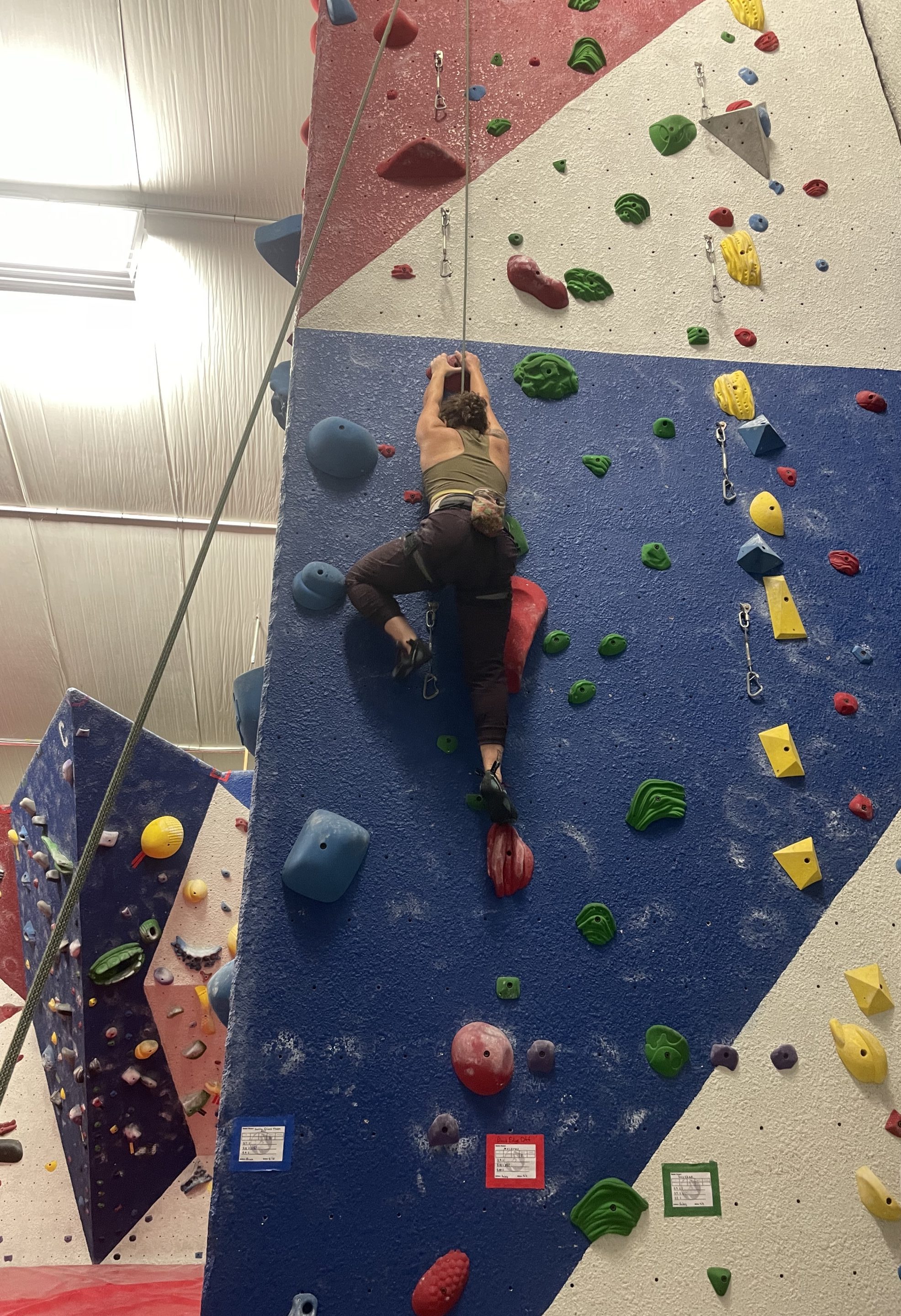 Anybody But Dudes – Outdoor Sessions
ABD (Anybody But Dudes) went outside this summer and it was a blast! Despite the rainy weather we had several nice days on rock and we look forward to what next season will bring us.
This program started out as a welcoming and supportive sessions inside the gym this winter. The goal was to meet new climbing partners, build skills, and encourage each other to be awesome. We will continue our skills development and outdoor climbing next season, so check back in when the season gets closer.
We will countinue reaching towards our goal of getting some fun climbing in and developing any skills participants may be interested in!
(Check Back Next Season For ABD Outside Trips!)
What Outdoor Sessions Looks Like
The plan is for a solid half-day of climbing! We will meet at a predetermined climbing location at 4pm and plan on wrapping up climbing by 8pm.
Locations will vary but will include amazing local crags such as Echo and Rumney. If you have a location you want to visit let us know!
An email will be sent out the Sunday before the trip with all the details.
* ABD Outside may be rescheduled due to weather and conditions. A minimum of 4 participants are required to run the program.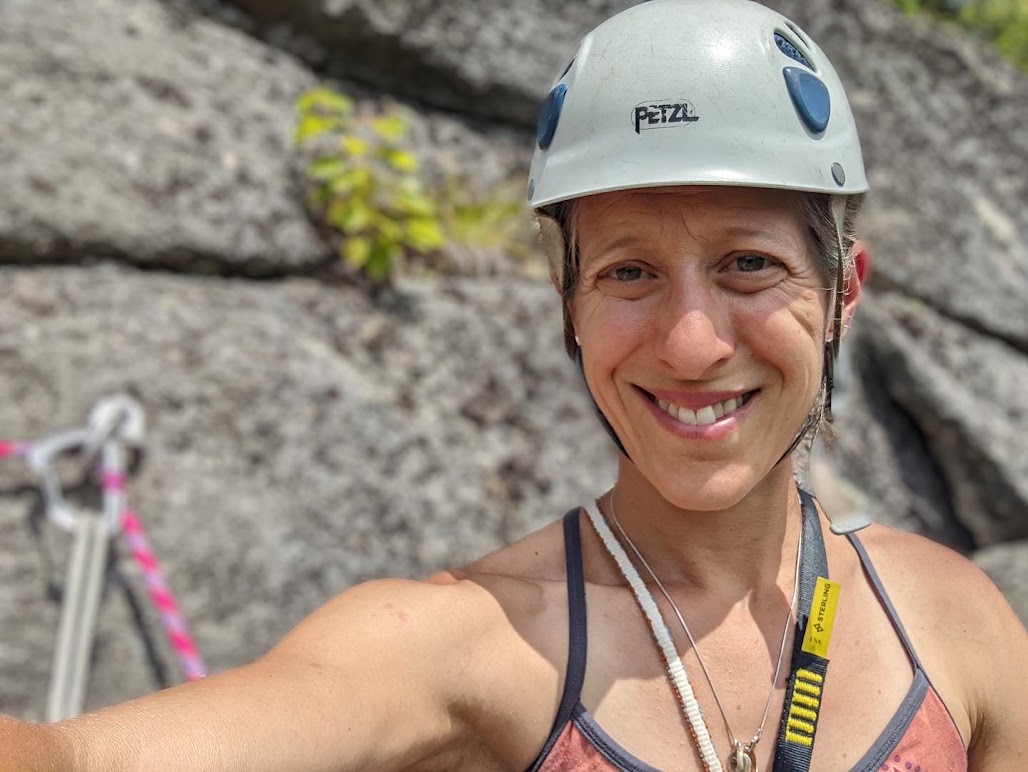 I have been climbing for close to 20 years with varying levels of intensity. Now a mama of two small children it's hard to find a climbing community. I wanted to start an ABD night to create a general sense of camaraderie, provide a platform to meet new partners, and ensure a welcoming atmosphere to both new and experienced climbers where we can all learn from each other.
Haley Chadburn
Co- Leader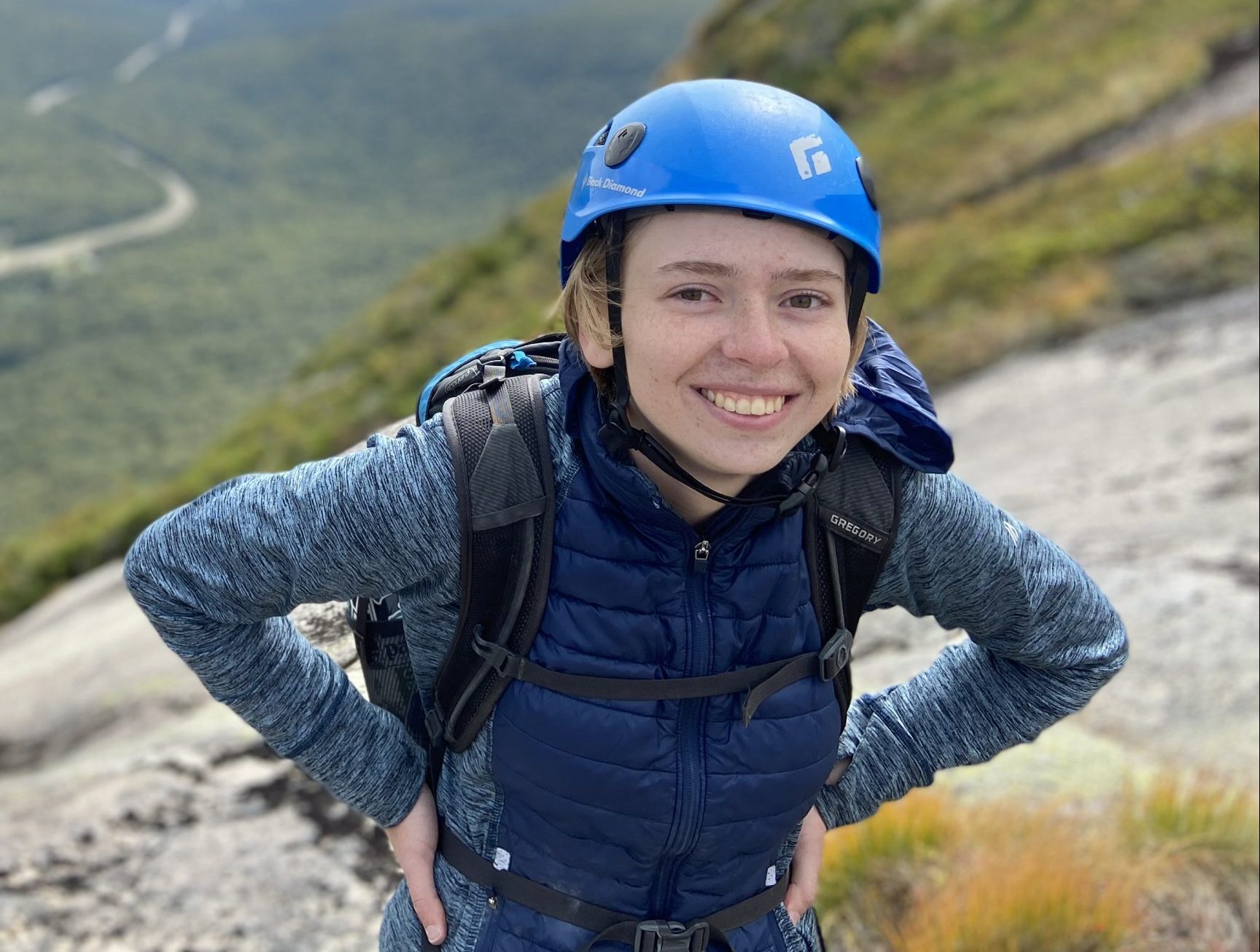 Having discovered my love for rock climbing right here at N3C when I was 14 years old, the community holds a special place in my life. It brings me great excitement to be involved in leading a group of incredible women and gender nonconforming individuals. I hope to help foster an environment where we can encourage each other and learn new skills both indoors and out.