White Mountain Climbing Day Camps
The 2023 White Mountain Climbing Day Camp was a success!
Check back soon for 2024 dates!
Overview
The North Country Climbing Center (N3C) is excited to offer an amazing opportunity for young climbers: The White Mountain Climbing Day Camp! We are offering our July camp for climbers age 8-14 and our August camp for teen climbers age 13+.
Skilled instructors from N3C work with students to improve their climbing while gaining a life-long appreciation of the region and, perhaps most importantly, having FUN!
We begin with a focus on the fundamentals of rock climbing, and then embark on unforgetable adventures on the cliffs and crags of the White Mountain region.
This is the ultimate way to experience the freedom and joy of climbing rock in beautiful places!
The camp includes:
Plenty of climbing at different locations throughout the region!
Climbing movement skill building
Rappelling (both indoors and outdoors)

Ropework skills development

Indoor Rock Climbing at N3C (if Mother Nature forces us inside!)
 2023 Dates and Ages
July 10-14: ages 8-14 
August 7-11: ages 13+
Timing
8am to 4pm
Pricing
Super Early Bird Price (until 12/31/2022): $427.50
Early Bird Price (1/1/2023 to 5/31/2023): $475.00
Regular Price (starting 6/1/2023): $500.00
Additional 10% discount for N3C Members (apply discount code n3c at checkout).
Questions?
Just call us at 603.838.5300, email us at [email protected], or message us on Facebook or Instagram!
Thank You to everyone who participated in the 2023 White Mountian Climbing Day Camp!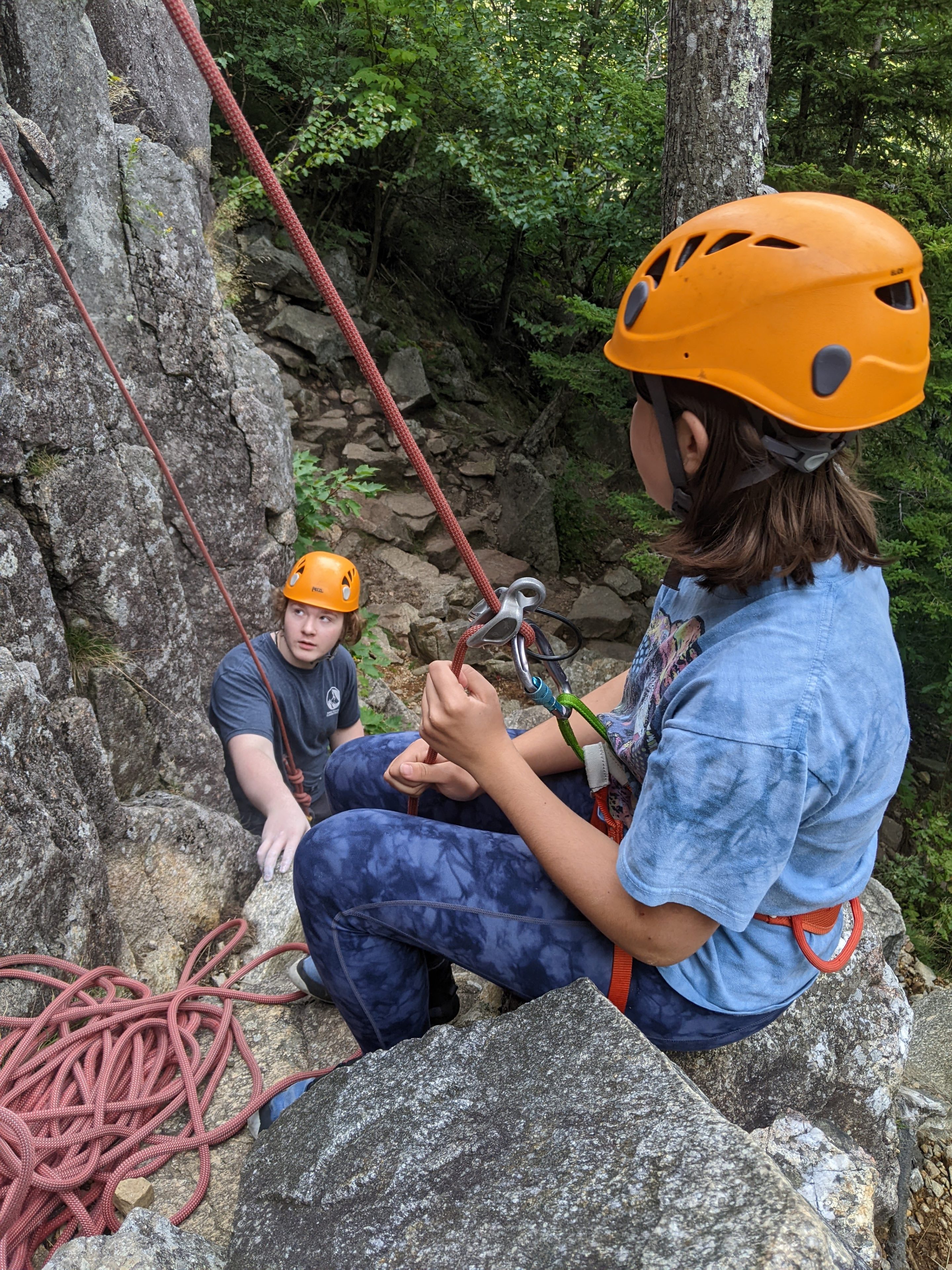 Summer Day Camp
Swimming, gymnastics, rock climbing and more! Join N3C and Evergreen Sports Center for our Summer Day Camp. By the end of each day, even the most energetic kids are happily tuckered out! For more information on our Summer Fun Day Camp click here!
Open Climb Package
This includes everything you need for a great time climbing: a day pass, full climbing gear rental, and skilled N3C staff provide belays until you and/or your kids can't lift your arms. For more information on our Open Climb Package click here!
Birthday Parties
Kids are natural climbers, so what could be better than celebrating a birthday at N3C? For more information on our Birthday Party Package click here!
Youth Programs
N3C's youth climbing programs give kids an opportunity to improve their climbing by working with skilled instructors each week. For more information on our Youth Programs click here!
Contact Us
Call 603.838.5300, contact us online or message us on social media if you have any questions!